Our Plushies ❤
Plushies are NFTs that grant their holders VIP membership within CryptoRaggies!

Plushies come with great benefits. Every fortnight, all plushie holders get $RAG airdropped, and one random plushie holder's wallet gets airdropped a Raggie as well! Furthermore, the plushies provide OP superpowers in RaggieRun. They are highly limited in quantity and all have now been minted and can only be bought on secondary markets.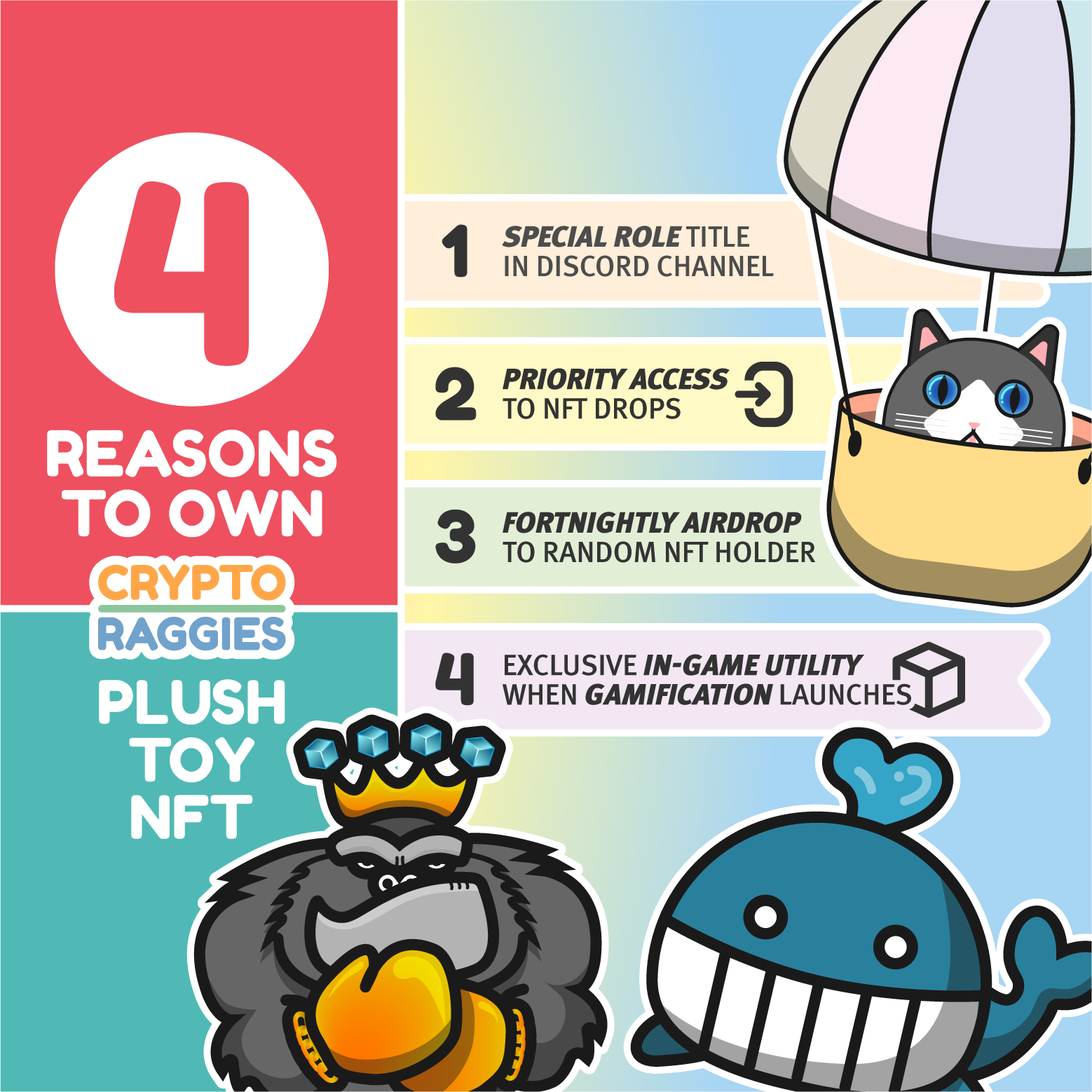 Special NFTs ❤
We are constantly getting our creative juices running! We love to collaborate with other projects, and create unique Raggie NFTs for special events!

Check out some of our special edition Raggies minted so far! Some of them, like the Festive Raggie and the Useless Raggie, have no planned utility, but were created as pure collectibles. Others, such as the CryptoRaggies × BlockOwls Collaborative NFTs, come with a minting discount for holders wanting to mint our main collection CryptoRaggies NFTs.