What do you get when cats, art and blockchain collide? You get fun, original collectible #CryptoRaggies NFTs!

Over a million possible CryptoRaggies 😻

Only 10,000 will ever be minted, EVER!

On a mission to pwn the blockchain!

The Ridiculously Cute Algorithmically Crafted NFTs on Cardano Blockchain
Each CryptoRaggies NFT is designed based on actual coat colour and pattern of traditional ragdoll cats. They come accompanied by a colourful background, with the possibility of having additional accessories and toys!

We spent a lot of time conceptualising the design, and created beautiful backgrounds, unique accessories and toys to honour the amazing Cardano community and celebrate the diversity within the cryptocurrency community.

RaggieRun is the first of our planned Play-to-Earn games! It is the first game with working wallet connection on Cardano launched to an open audience beyond the core development team. Thinking that an "infinite runner" is easy and boring? Think again! Our full-featured RaggieRun is guaranteed to challenge your reflexes with a fun, addictive, competitive and action-packed experience!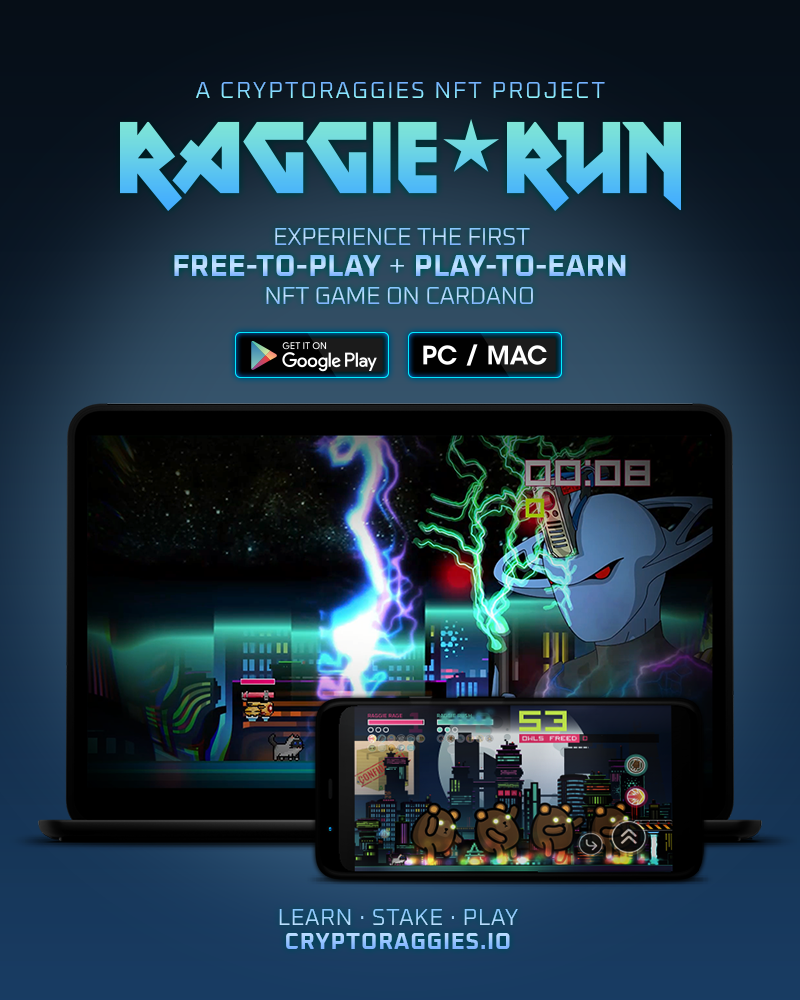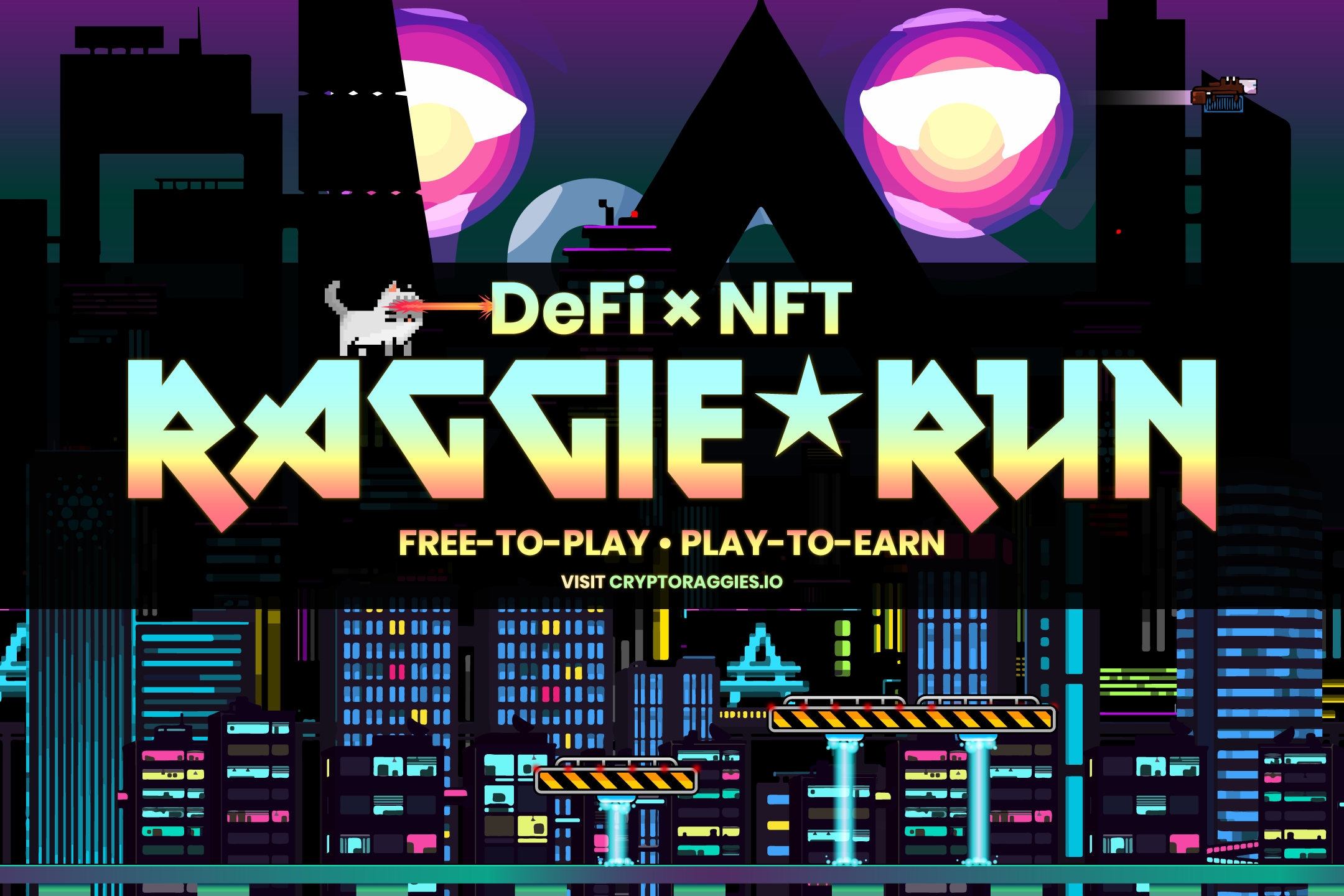 RaggieCoin ($RAG)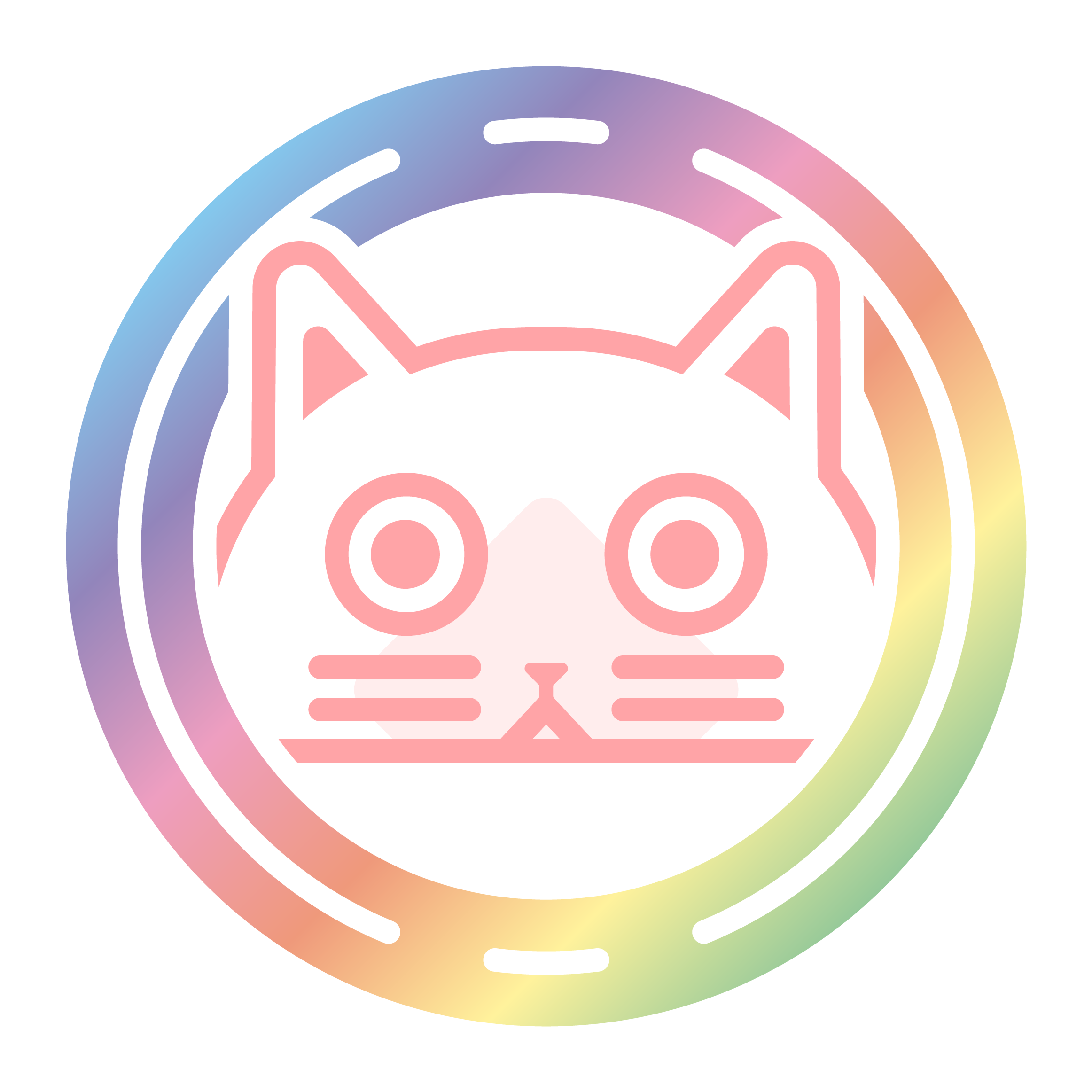 RaggieCoins are the official currency of our ecosystem. Holders of CryptoRaggies NFTs can participate in our Play-to-Earn games to earn $RAG, which can then be swapped for ADA or supplied to liquidity pools on DEXes. $RAG can also be used to mint in-game items, powerful upgrades and special edition NFTs in RaggieStore!

RaggieCoin is a fixed-supply token and has largely been a fair-launch token with no ISO, IDO or ICOs!

FAQ
CryptoRaggies are algorithmically assembled original NFT artworks based on the ragdoll cat breed. Each CryptoRaggies NFT features a meticulously drawn ragdoll cat (or more affectionately known as "Raggie"), which will have a coat colour and pattern matching that of a real traditional ragdoll cat. Your CryptoRaggies may also have a special background and super rare toys!

The first CryptoRaggies Original Collection policy ID has now been locked. 2000 NFTs were minted under this policy. All remaining CryptoRaggies NFTs will be minted under a new policy which will lock on the last day of 2022. Although there is over a million possible combinations for CryptoRaggies NFTs, only a maximum of 10,000 will ever be minted!

All the elements within each CryptoRaggies NFT are original artworks, and the final NFT is put together algorithmically. The algorithm we are using is based on an open source code created by HashLips. This code generates a DNA for each NFT which decides the final combination, and automatically rejects duplicate DNAs in the generation cycle. Hence all NFTs generated this way is unique and there will be no duplicates.

If anything, this project is a celebration of the love and companionship of ragdoll cats, or any pet for that matter! As our project was announced on Alonzo Day, one can be reassured that ultra cool Cardano-inspired elements will find their way into our artwork. 😉 Beyond the uniqueness and collector value of these beautiful artworks, we have also taken this project further by expanding into play-to-earn NFT gaming and DeFi. All in all, this is a long term project and this OG set of CryptoRaggies NFTs are only the tip of an iceberg, and will continue to play an important role in all parts of our project's ecosystem in the future!

During the whitelist phase, holders of our whitelist spots will be limited to 1 transaction per wallet. However they can mint up to 5 Raggies in this transaction. Therefore it is important to plan and decide how many you wish to mint during the whitelist period as you cannot submit another transaction after minting any amount of Raggies during whitelist period. This limit does not apply to our Plushie holders and Whitelist+ holders.

During the public mint, there is no limit on how many Raggies you can mint. Each transaction can mint up to 5 Raggies, and you can send as many transactions as you like. However for holders of Special Raggies with discount utility, minting is limited to 2 Raggie per transaction, with no limit to number of transactions made.
Our Wave 7 Mint will be a whitelist-only mint. Everyone who intends to mint during this wave must obtain a whitelist spot first. The total supply of this wave is 500 CryptoRaggies NFTs. The mint will begin on 1st October 2022, at 0900 UTC and will end at 2100 UTC. We will release the first 250 NFTs at 0900 UTC, and the remaining 250 NFTs will be released at 1500 UTC.
We aim to be as transparent as possible. We did in fact pre-mint a small amount of CryptoRaggies NFTs for marketing and community contest purposes before our first minting round. The process we pre-minted these NFTs was exactly the same as that for anyone buying an NFT from us and therefore, completely random. We will be pre-minting up to 10 NFTs in all of our minting rounds for testing purposes only, just so that we can be absolutely sure that our minting mechanism is safe and working. We will mint the minimum number of NFTs to satisfy our test criteria.

Yes! Once all CryptoRaggies NFTs are sold out, a poll will be launched for all CryptoRaggies holders to vote on a charity to donate to, in true DAO fashion! A part of the net profits from the sales will be donated to the chosen charity.

Yes!!! We have already developed our first game RaggieRun. Initially planned to be a casual game, RaggieRun has quickly won over our community and evolved into a full-featured competitive play-to-earn game, challenging the community to set new high scores every week! Apart from RaggieRun, we have further games planned for the future, the next of which will be a collaborative game with a partner project.

Our Plushies ❤
Plushies are NFTs that grant their holders VIP membership within CryptoRaggies!

Plushies come with great benefits. Every fortnight, all plushie holders get $RAG airdropped, and one random plushie holder's wallet gets airdropped a Raggie as well! Furthermore, the plushies provide OP superpowers in RaggieRun. They are highly limited in quantity and all have now been minted and can only be bought on secondary markets.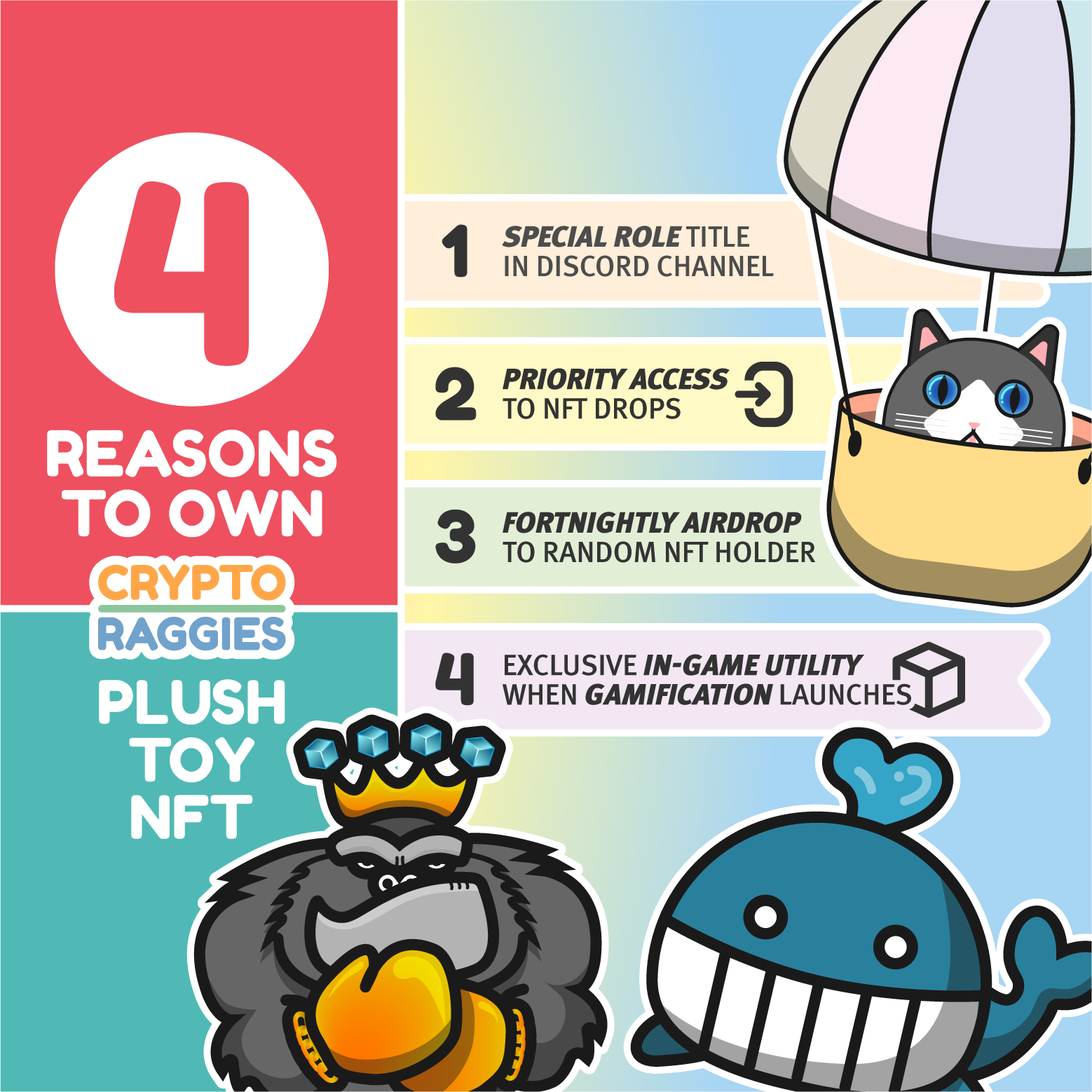 Special NFTs ❤
We are constantly getting our creative juices running! We love to collaborate with other projects, and create unique Raggie NFTs for special events!

Check out some of our special edition Raggies minted so far! Some of them, like the Festive Raggie and the Useless Raggie, have no planned utility, but were created as pure collectibles. Others, such as the CryptoRaggies × BlockOwls Collaborative NFTs, come with a minting discount for holders wanting to mint our main collection CryptoRaggies NFTs.